Reggie Watts Wears A Purple and Yellow Quilted Shirt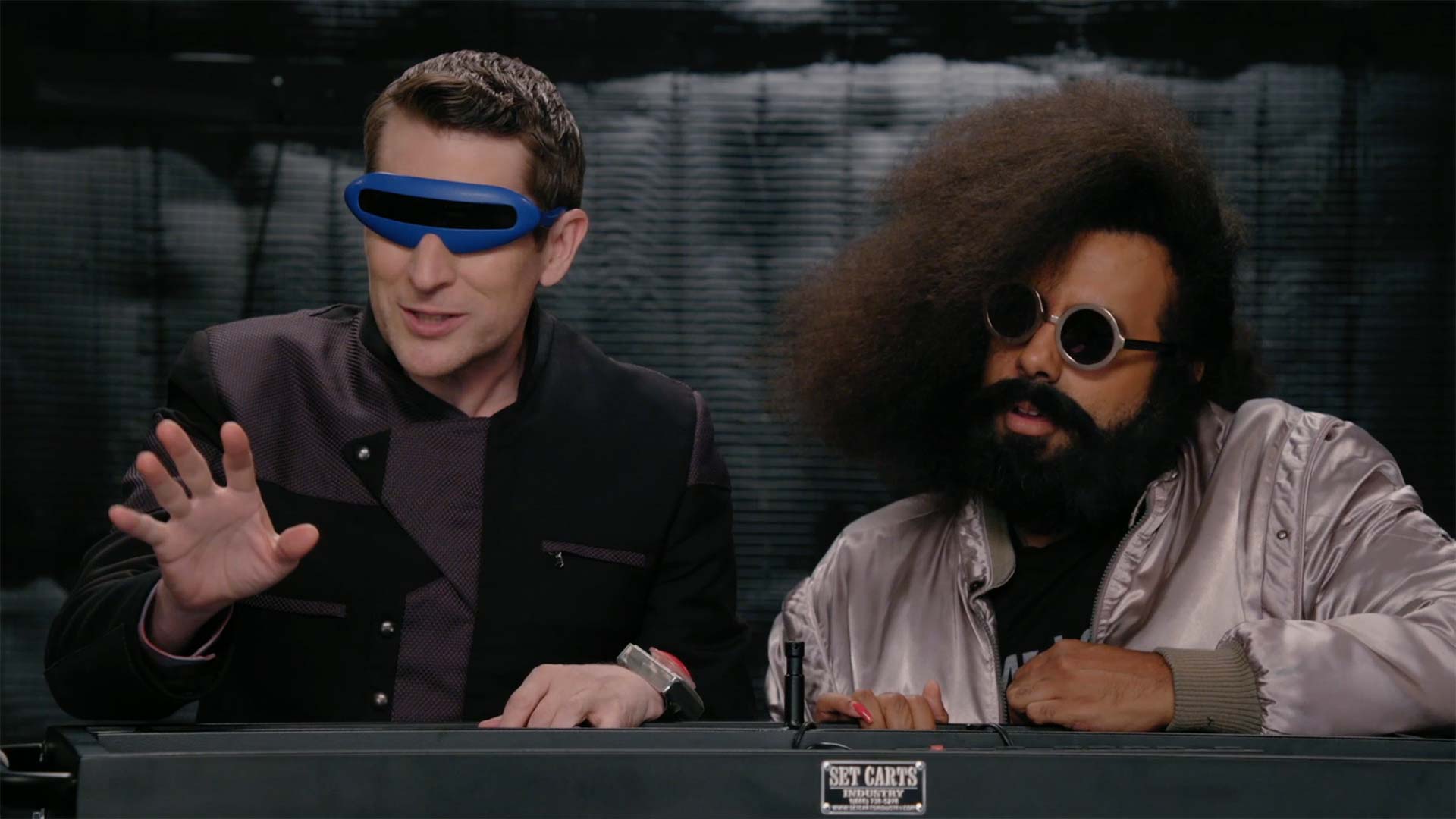 Reggie Watts returns to the show just in time to try to prevent a disaster from striking its participants. Meanwhile, Al has a surprising announcement, and Adam Scott drops by to give Scott some assistance.
Although this is the penultimate episode of the series, this is really the culmination of so much of Al's storylines over the five seasons. Do not watch this episode before watching episode 319 with Eric Andre, as this episode is a direct sequel to that one. That episode is already on Netflix, so watch it!!!