Malin Åkerman Wears a Black Blouse and Cropped Jeans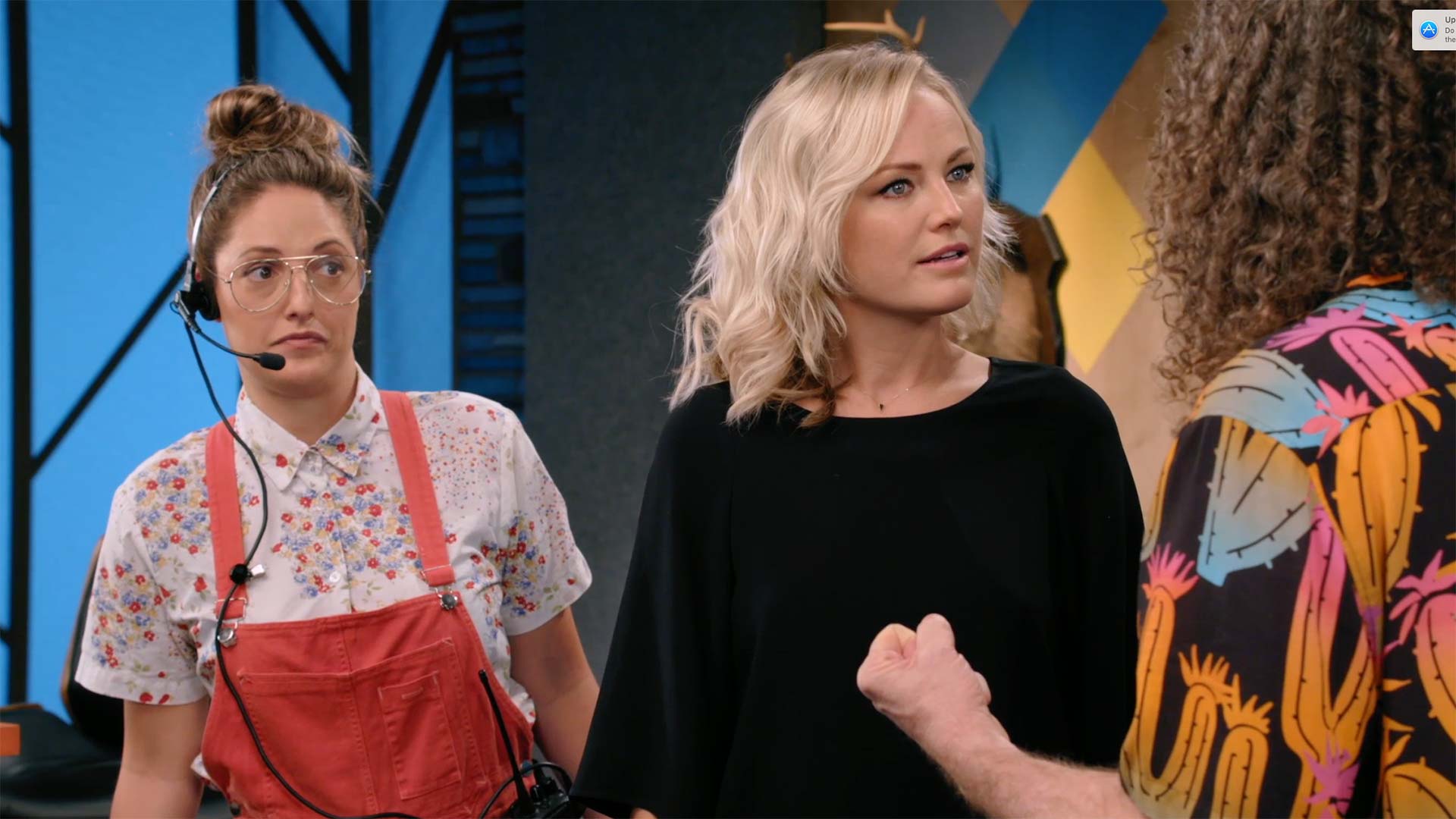 Malin Akerman visits the Comedy Bang! Bang! set and reveals all her deep dark secrets. Meanwhile, Slow Joey tries to juggle his new business venture with falling in love.
I don't want to give too much away on this episode, but I will reveal that:
1) Malin Åkerman is indeed in the episode, but barely.
2) This is a break in the traditional format of the show.
3) The working title of the script is "Spinoff"...