Gillian Jacobs Wears a Gray Checkered Suit And a Red Bow Tie
The studio prepares for a calm Halloween, but unbeknownst to Scott and the crew, they are being haunted by a ghoulish spirit. Gillian Jacobs stops by and gets a free cocktail, and Scott shows off his latest film role.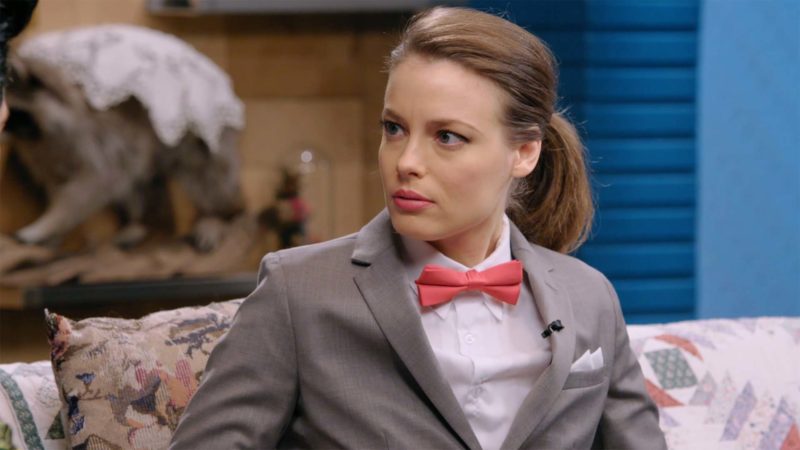 This Friday, October 28, at 11:30pm on IFC!