Moderator: Moderators
Be jealous.
Posts: 16296
Joined: Sat Nov 03, 2001 2:00 am
Awards: Best Admin
Location: Palace of Wisdom
Contact:
Another one from Twitter.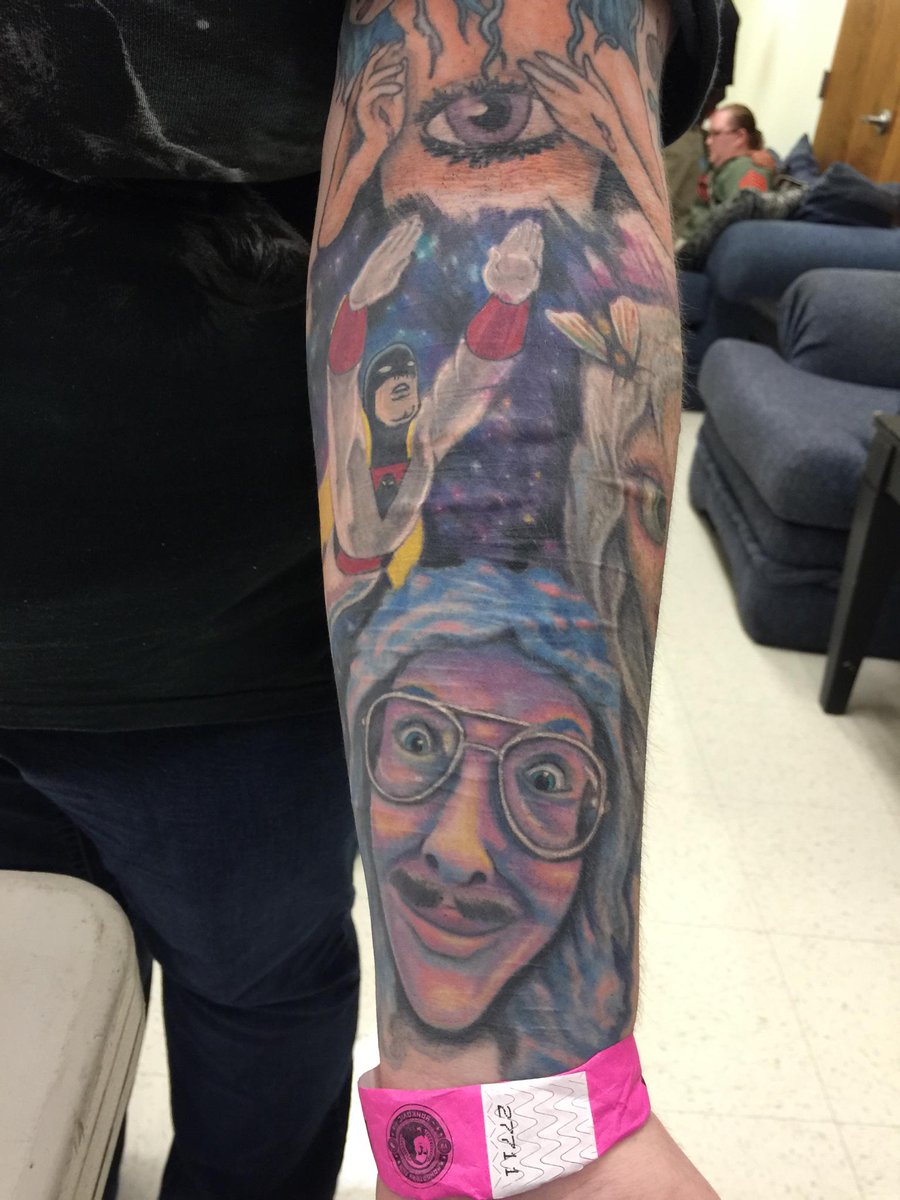 Dave
UFLM! Unverified Fan Lives Matter!
---
Off The Deep End
Posts: 3619
Joined: Fri Apr 15, 2011 3:50 am
Location: Ottawa, Ontario, Canada \m/
Contact:
That is neat. Yours still own the show Dave! Can't beat having the whole original band on your legs.

What a racket they're makin', Jack, they keep me up at night playin' their electric guitars!!
---
Newbie
Posts: 14
Joined: Tue Nov 04, 2003 8:18 am
Location: ATLANTA
the Weird Al / Space Ghost tattoo means a lot to me. I met Al after his concert June 20th in Atlanta and he took this picture with his own phone, then tweeted it. I felt like the prom queen! ha! Elvis is the first person I knew of to get a weird al tattoo, I remember thinking that's what I'm gonna do, I'm gonna get a Weird Al tattoo and its gonna be awesome! I was 13 at the time so it didn't actually happen for another 14 years (yep, got it at age 27

) but it has a story to it all these years later. For Al to be so impressed and 'honored' (his words!) to be tattooed on my arm fills me with Al fan pride

Fan since July 1996

p.s. the Atlanta show was fantastic! My husband is a new fan and he fanboyed out !
---