Some of these are gonna be pretty old. Here is a pic of Jon and I hugging, from Dementia 2001:
Here I am, sitting on Jon's lap, at AlCon III:
Here is one of me and Jim from backstage at the Potter Center 9/23/07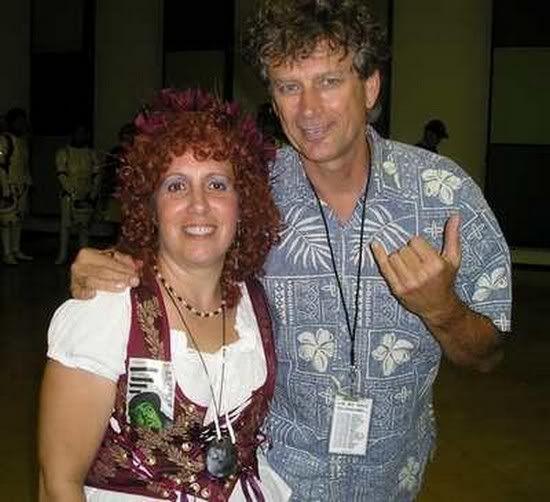 That's about it. Maybe next time, I'll have more time to get pics, but I did get to talk to Rubén for the first time on 7/12/11, and talked to Jon and Jim for a bit. Steve just said "hello" real quick. New goal - get pics with Steve and Rubén.